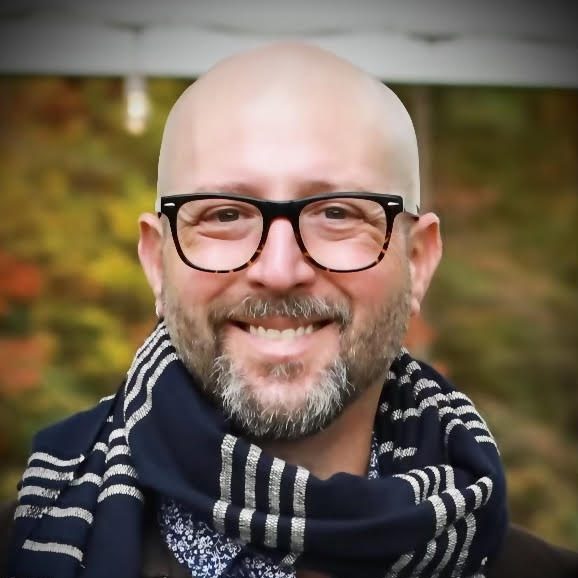 Bryan Colburn Ellis is an artist, a Senior Lecturer in New Media and Design at the University of North Carolina, Greensboro, and an Adjunct Assistant Professor of Art at Wake Forest University. Ellis's practice reflects a balance between handmade and digitally driven work. He exhibits nationally in galleries and museums. His work is held in private and public collections.
Statement
Using illusory configurations referencing abundance, bodily structures, and landscapes, my drawings reflect an ongoing narrative in which the observer wanders through a series of environments built from oblique forms and off-kilter relationships. This results in precarious puzzle-like constructions that occupy a moment just before the visual tension that holds them together like glue gives way. Some compositions appear as debris fields, leaving the observer unsure of its previous state, while other scenes depict entanglement.
For me, drawing allows my inner and outer worlds to collide, revealing unanticipated points of intersection. I consider my drawing to be thin sculptures: dark puzzle-like forms cut from paper engaging in an organic dance of figure as they cast ground shadows that become equally as tangible as the forms themselves. Using paper as my primary medium provides a versatile and, some might say, ambiguous foundation upon which to cultivate a mature and sophisticated artistic voice that's sure enough of itself not to be daunted by the occasional hint of whimsy.
I regard my studio as an environment where I can challenge boundaries, allowing new ideas to take shape through meaningful connections that emerge between materials and practices. This approach of invention and play creates a space in which I can grow my technical skills while experimenting with new materials and processes. I regard experiential learning as a catalyst through which individual achievements can build upon one another to render vision and voice as new ideas reveal themselves through research, innovation, and dedication to craft.
My research is grounded in a strong traditional language of drawing, painting, and printmaking while also incorporating new media. My creative output reflects a balance between handmade and digitally driven work. I incorporate cutting edge technology, laser cutters, and CNC tools to generate elements I order into refined compositions.
My current work includes clear nods to time-honored image-making techniques such as collage, the Japanese practices of woodblock prints, and kirigami while incorporating new tools to expand the reach of traditional media, creating a dialogue between past and present. Within this framework, I build a pictorial vocabulary from insubstantial materials and fragile substrates such as thin paper that creates a world of compressed space, voids, and gestures, all echoing the memory.