Major/Minor Guides
Requirements for Majors and Minors
Studio Art Major Worksheet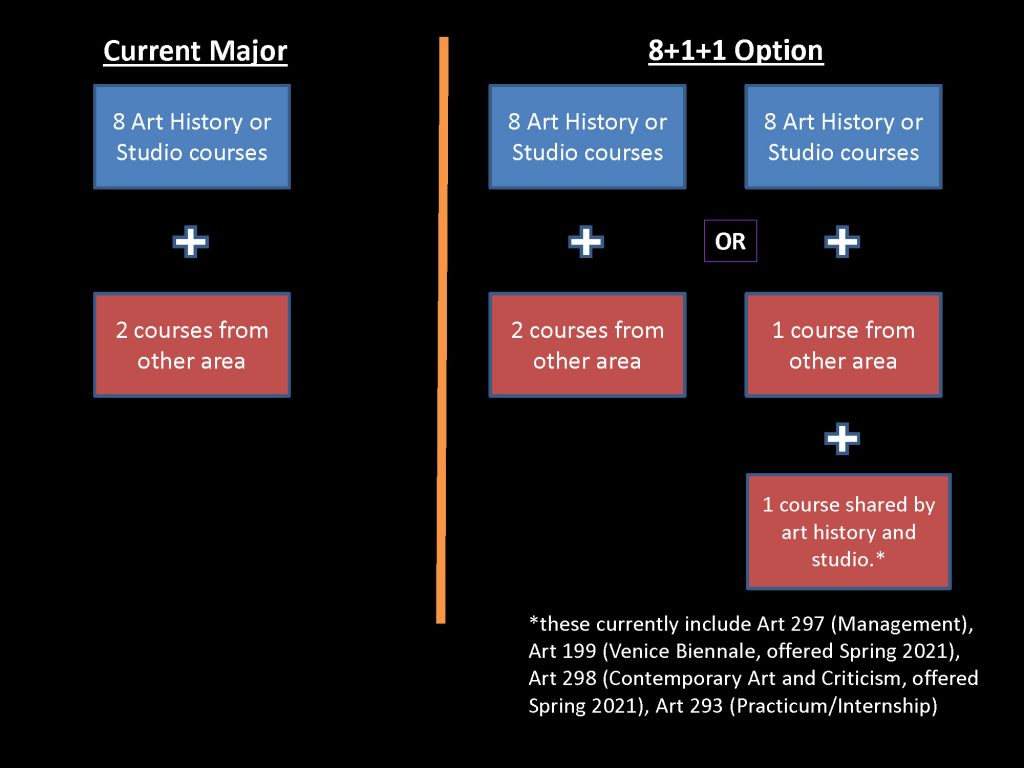 Work Study and Internships
If you qualify for work-study, you may be placed in positions in one of the studio areas, in the Hanes Gallery, or in the Visual Resources Center. Semester and summer internships are available at START Gallery and Reynolda House. In these, you'll learn about curating and exhibiting works of art, and get experience interacting with the public in the Gallery setting.
Practicum | Receiving Credit for Art-Related Internships
Honors
Honors Art History Procedures
Honors Studio Art Procedures
Scholarships
Incoming students may apply for Presidential and Dingledine Scholarships in studio art (a portfolio and interview are required). Merit and need-based scholarships are also available for declared majors in studio art and art history. The Lynne Johnson Travel Award is given to one or two students a year for travel to see art and architecture wherever their research interests take them.
Art History Scholarships
Studio Art Scholarships
Scholarships Available to High School Students
Career Guides