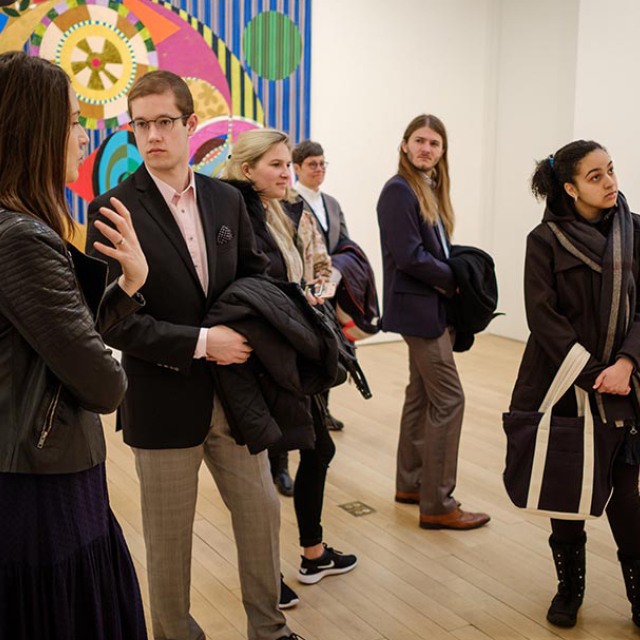 Student Union Art Acquisition Committee
Established in 1963, the Student Union Art Acquisition Committee has allowed students to play a leading role in building the university art collection. Once every four years, students travel to New York City over spring break to purchase art on behalf of the University. Their mandate is to identify and acquire contemporary artwork that reflects our times. View the experience of students on the 2017 Committee here.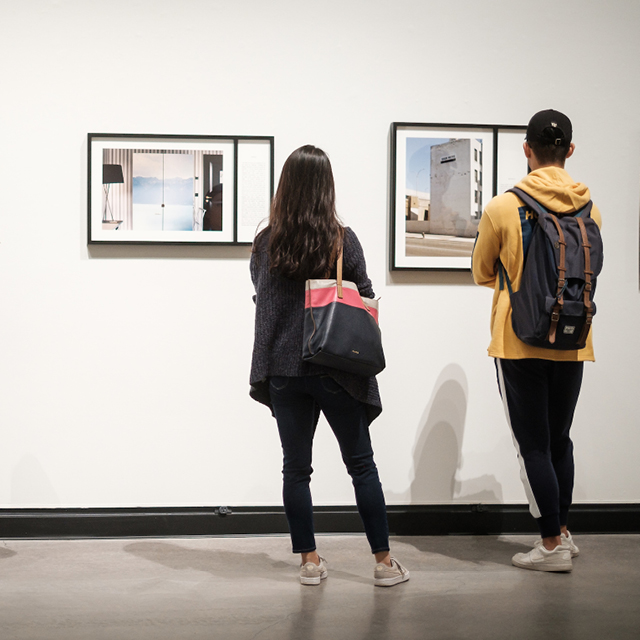 Acquavella Arts Management Course
The Acquavella Arts Management course (Art 297 / ENT 312) examines the role that visual arts play within the local, national, and international economy through an exploration of the financial, legal, and strategic aspects of art management. One of the highlights of the course is a study trip to New York, which allows students to meet with art professionals in different contexts–from the studio to the auction house–and provides them with the skills, experiences, and conceptual frameworks for understanding the visual arts economy.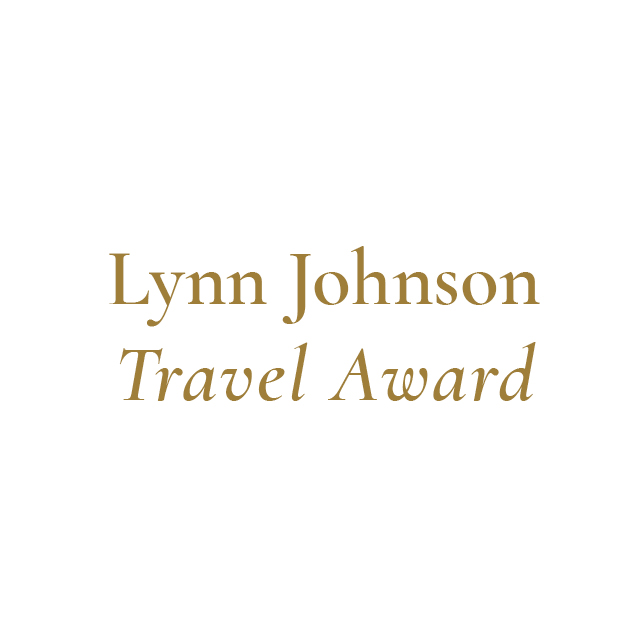 Lynn Johnson Travel Award
During her brief teaching career at Wake Forest (2004-7), Lynne Johnson inspired students with her passionate devotion to the study of art history. In honor of Dr. Johnson, her husband and colleague Peter Brunette and others created the Lynne Johnson Travel Award. An Italian Renaissance scholar/teacher, Dr. Johnson believed deeply in the importance of experiencing works of art firsthand.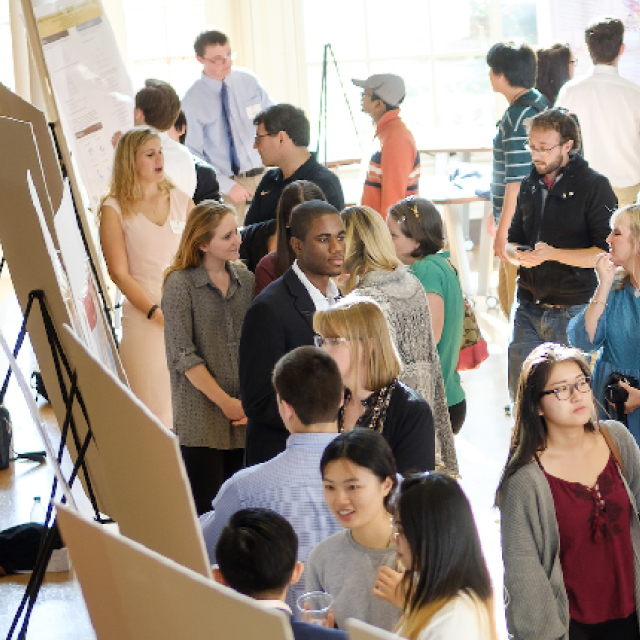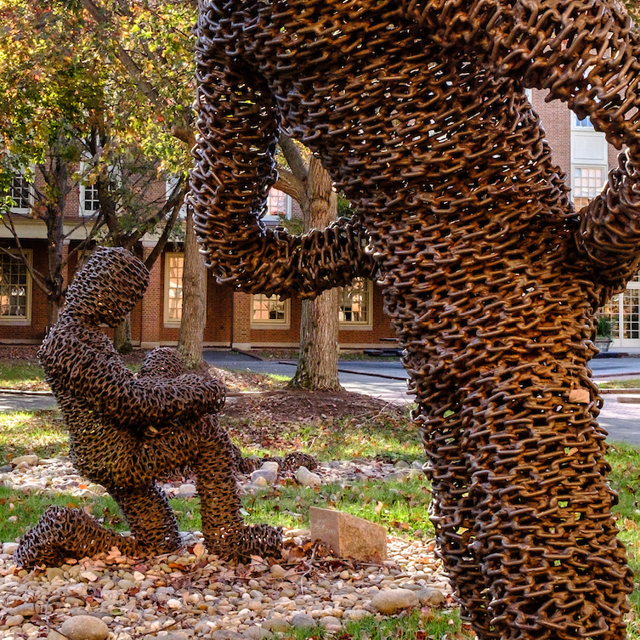 Public Art
Students in Public Art (Art 215) bring their diverse studio art skills and ideas to the creation of art in the public sphere. Whether indoors, outdoors, or online, their art adds vibrancy to our campus, and joins the work from previous classes like 'Swings' on Davis Field and 'Chain Figures' at Hearn plaza.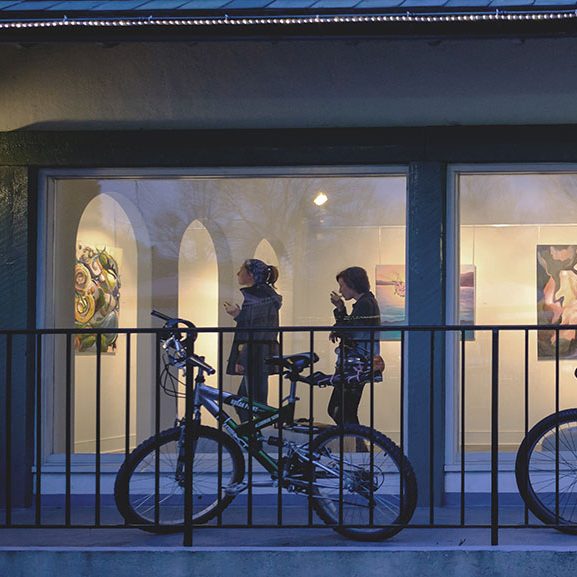 stArt Gallery
StArt Gallery is a student-centered exhibition space located in Reynolda Village, adjacent to the Wake Forest Campus. StArt offers both exhibition opportunities for student artists, as well as opportunities for student-curated exhibitions. StArt is managed by a recent graduate of Wake Forest.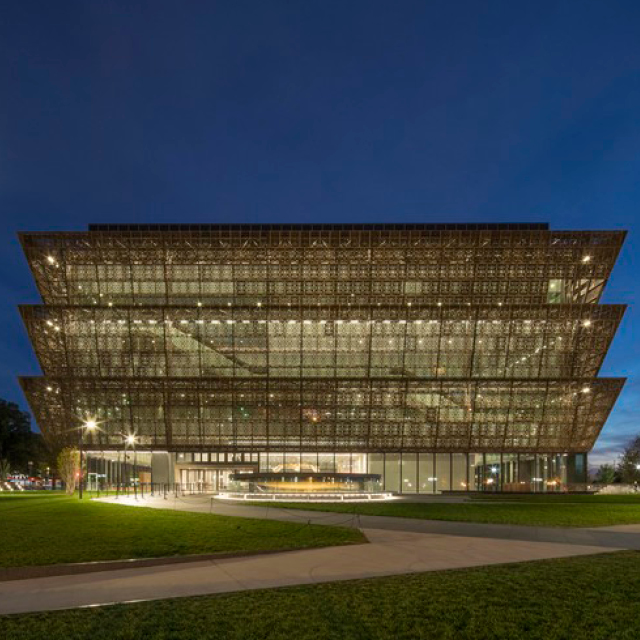 Washington Trip
Every other year a group of Art Department students and faculty travel to Washington, DC. We explore the capital's exciting museum collections and rich monuments. The trip includes visits with alumni working in the arts in Washington.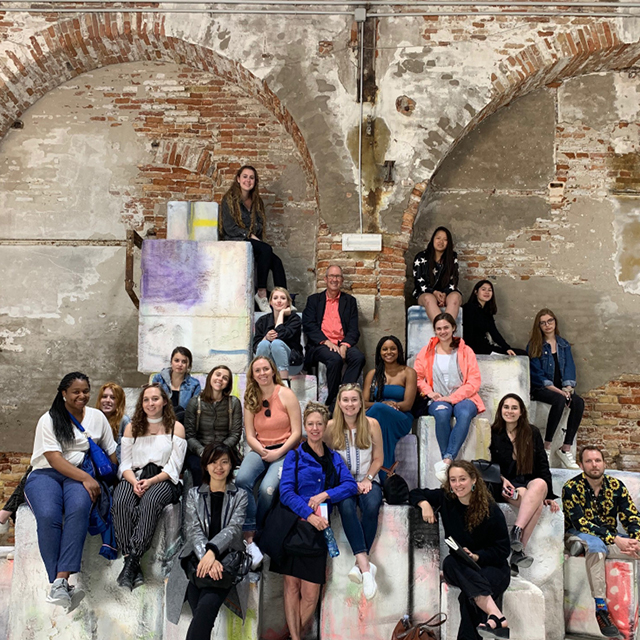 Venice Biennale
Contemporary Art and the Venice Biennale (Art 199) is a course taught both on campus and in Venice during the most important recurring international art exhibition, The Venice Biennale. Students begin the class on the Reynolda campus during the spring semester and complete it with a capstone experience in residence at the Wake Forest Campus at Casa Artom, during which students explore the city and attend the Biennale. View one student's experience here. Students must apply online through the Center for Global Programs and Studies. The course is 3 credit hours and fulfills divisional, major, or minor credit. For more about the 2022 Venice Biennale Sessions
* Class of '22 seniors not eligible unless you are willing to miss graduation.