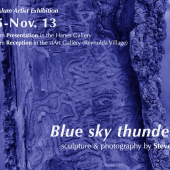 stArt is pleased to welcome back WFU Studio Art alum Steve Gurysh ('06) for an artist's talk and presentation of his work and... Read More »
---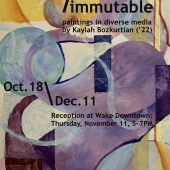 "The works in this exhibition were produced exclusively with paints (oil and acrylic) and archival inks — materials bearing... Read More »
---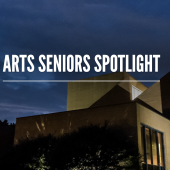 Our seniors are an incredible, tenacious, and eclectic bunch. Studying economics, computer science, politics, biology, languages,... Read More »
---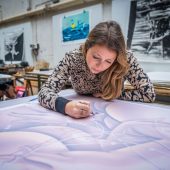 How Does Rising Artist Sarah Slappey Stay Mellow While Painting Scenes of 'Quiet Violence'? A Soothing Studio Soundtrack - The...
Read More »
---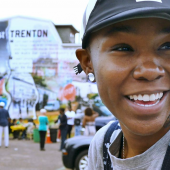 "Art, to me, is more risky than firefighting, and I'm using art to start the necessary dialogue in this town about what happens, and...
Read More »
---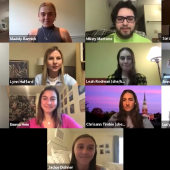 The group's priority in selecting this year's art has been adding diversity to the collection. "We were interested in choosing...
Read More »
---