Xinyu (Lavender) Wang Awarded Richter Scholarship
Main Content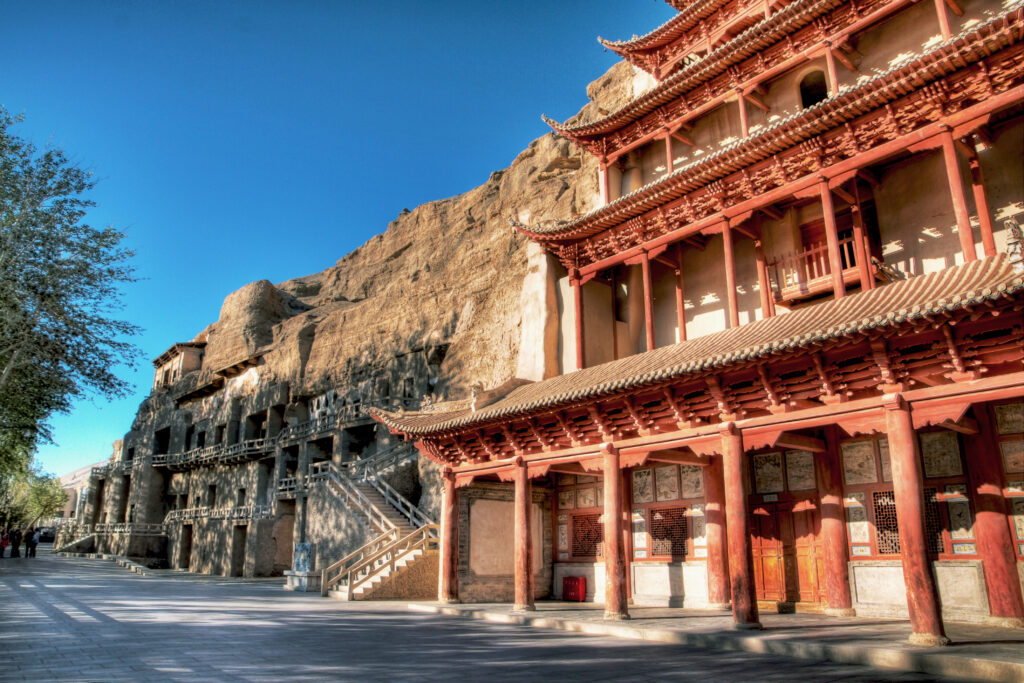 Art History Major, Xinyu (Lavender) Wang, has been awarded a 2023 Richter Scholarship for her proposed research on the Mogao Caves. She will travel to the site this summer to conduct her research and submit her final project findings in October 2023.
The Mogao Caves are a valuable cultural heritage site in China and are inscribed in the UNESCO list of World Heritage sites. Her project titled "The Investigation into the Aesthetic Tendencies of Mogao Caves and Their Relationships with Contemporary Cultural Communication" will investigate the various aesthetic tendencies in different dynasties due to social and religious influences, especially during the three phases of the Tang Dynasty. Moreover, compared with physical caves, the well-designed cultural and creative products serve as a contemporary vehicle to introduce Buddhism art to the world. This research will analyze how the aesthetic tendencies of the Mogao Caves influence its digitalization and cultural spread.
The Richter Scholar awards are available for graduate and undergraduate students for the purpose of globally-oriented independent study scholarships for students in the undergraduate College and the Graduate School of Arts & Sciences on the Reynolda Campus of Wake Forest University. Students are encouraged to pursue enriching, broadening projects that have the promise of being a life-changing experience.