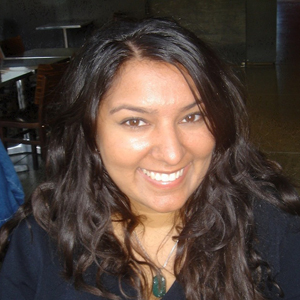 Associate Chair, ZSR Foundation Faculty Fellow
Architectural History, Islamic Art and Architecture, South Asian Art and Architecture
E-mail: dadlani@wfu.edu
Office: 108 Scales Fine Arts Center
CV: link
Chanchal Dadlani (Columbia University, B.A.; Harvard University, Ph.D.) teaches the history of Islamic and South Asian art and architecture, and is the department's primary architectural historian. Her first book, From Stone to Paper: Architecture as History in the Late Mughal Empire (Yale University Press, 2018), received a Mellon Author Award from the Society of Architectural Historians, and was shortlisted for the Charles Rufus Morey Book Award (College Art Association) and the Kenshur Prize (Center for Eighteenth-Century Studies). Her research has been supported by the National Endowment for the Humanities, the Getty Research Institute, Fulbright-Hays, and the Andrew W. Mellon Foundation. She has published in Ars Orientalis, Artforum, and Art History on topics including Mughal art, exchanges between France and India, and the global reception of contemporary South Asian art. Other interests include early modern architectural practice, the urban history of Delhi, and the representation of architecture in painting and literature. Previously, she was a Mellon Postdoctoral Fellow in the Department of Art History and Archaeology at Columbia University.
Publications
•From Stone to Paper: Architecture as History in the Late Mughal Empire (Yale University Press, 2018).
• Translating India: Mughal Art and French Knowledge Production (manuscript in progress).
•"The City Built, the City Rendered: Locating Urban Subjectivity in Eighteenth-Century Delhi," Emotion and Subjectivity in the Art and Architecture of the Early Modern Muslim Empires, ed. Kishwar Rizvi (Brill, 2017).
•"Beyond the Taj Mahal: Late Mughal Visual Culture, 1658-1858," co-authored with Yuthika Sharma, in The Companion to Islamic Art and Architecture (Blackwell Companions to Art History Series), eds. F. Barry Flood and Gülru Necipoğlu (Wiley-Blackwell, 2017).
•"Innovation, Appropriation, and Representation: Mughal Architectural Ornament in the Eighteenth Century," in Ornament: Between Global and Local, eds. Gülru Necipoğlu and Alina Payne (Princeton, 2016).
•"Transporting India: The Gentil Album and Mughal Manuscript Culture," Art History 38 (2015).
•"Review of Paris-Delhi-Bombay at the Centre Pompidou, Paris," Artforum 50, 2 (October 2011).
•"The 'Palais Indiens' of 1774: Representing Mughal Architecture in Eighteenth-Century India," Ars Orientalis 39, Globalizing Cultures: Art and Mobility in the Eighteenth Century (2011).
•"The Tablet and the Pen: Drawings from the Islamic World," exhibition essay, co-authored with Ladan Akbarnia (Cambridge: Harvard University Art Museums, 2005).Filler text (also placeholder text or dummy text) is text that shares some characteristics of a real written text, but is random or otherwise generated.
Courses
ART 105. The History of World Architecture
ART 203. Islamic Art and Architecture
ART 204. South Asian Art and Architecture
ART 206. Art and Empire: India & Europe, 1500-1900
ART 207. Imperial Islamic Architecture: the Ottomans, Safavids, and Mughals
ART 208. Ottoman Art and Architecture
ART 286. The Architect
ART 351. Topics in Gender and Art: Women, Art, and Islam
ART 396j. Art and Encounter in South Asia
ART 396l. Mughal Architecture
FYS. The Taj Mahal